Introduction
The San Andreas State Police (SASP) was an official Police Group in CrazyBob's Cops and Robbers servers. This Police Group was created in 2009 by Panos. The Law Enforcement Group was formerly known as San Fierro Police Department since the team was active in San Fierro map only but was renamed to its' current name after their jurisdiction, membership and activity grew. By early 2011, SASP had more than 20 active members playing as police officers enforcing the law in the whole San Andreas. Every SASP Member was known for his skills and his ability to counter multiple suspects.
Back when CrazyBob's servers didn't have lag compensation, all players needed to have lag-shooting skills to survive and to be efficient at their job. That pushed the Group's Leaders to organize trainings and pursue constant improvement. SASP Training sessions were taking place in the DM Stadiums around the map within CnR to train its' members for marksmanship, but had also set up a private, 24/7 running SA-MP server dedicated for various training purposes, as well as having fun after training.
SASP Members communicate via Skype to increase their efficiency and their coordination.
Even though the group has been inactive for some time, years later it's still remembered and feared by the outlaw subjects of San Andreas. Panos and *HiTm@N, the main leadership figures of the group return to streets of San Andreas to patrol from time to time.
Ranking System
The San Andreas State Police had a ranking system. The first three ranks had limited slots available.
Mottos
10-85
10-103
umad?
rekt
Why so salty?
External Links
Media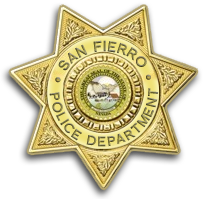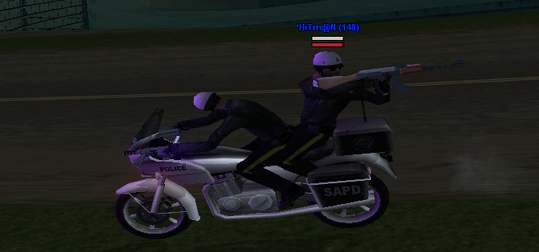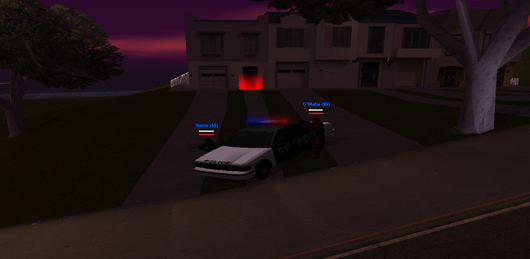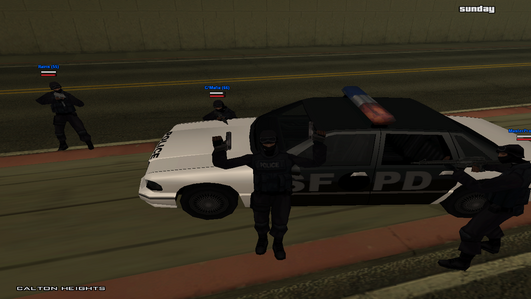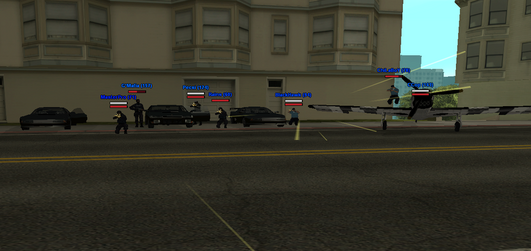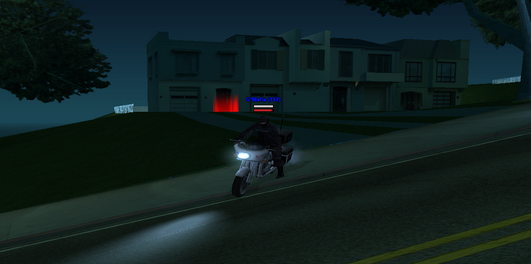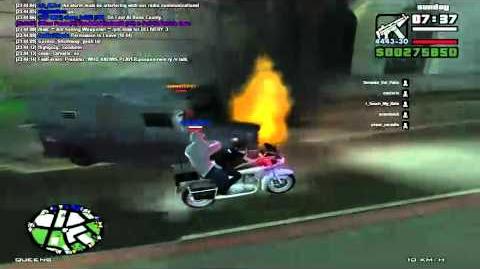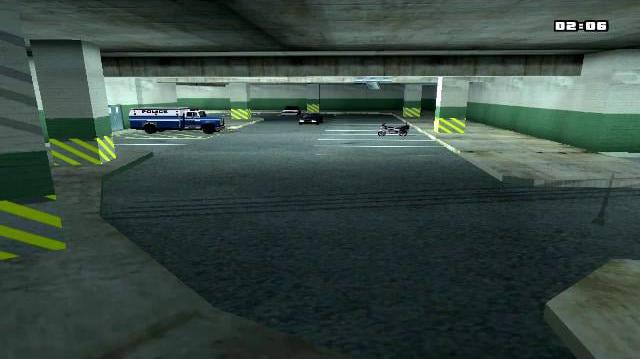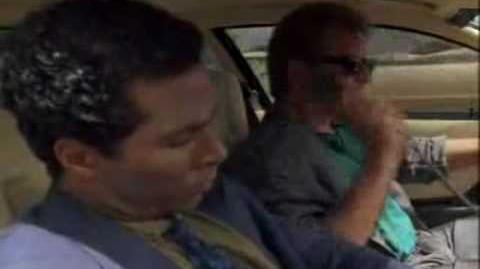 Community content is available under
CC-BY-SA
unless otherwise noted.